Mission
Our mission is to serve Nebraskans through stroke prevention, education, advocacy, and support services.
We exist to raise awareness for our cause and bring change to the lives of those we serve in our community. With your help we can make a difference.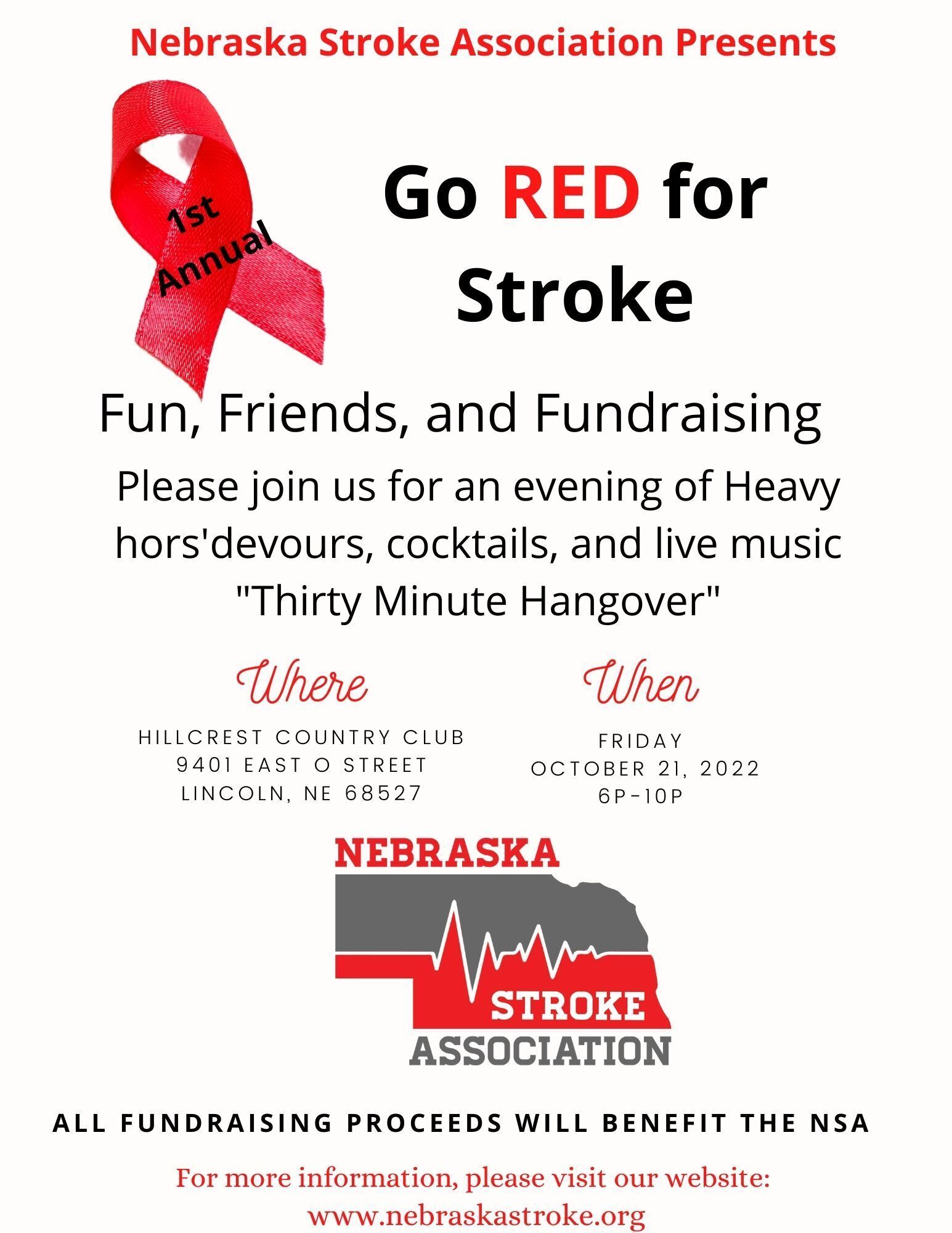 Go Red For Stroke
Join us for our first annual fundraiser this fall, "Go Red for Stroke". We are excited to share with you the projects we have been working on, our newest innovative ideas and how we are working to reduce the impact of stroke on Nebraskans across the state. Click the image to register today!
News & Notes
Water sustains life. Therefore, it's vitally important to all of us. This August, celebrate National Water Quality Month by being aware of your water habits and taking steps to ensure clean water for everyone. When we have clean water, we can lead satisfying lives.
Family Fun Month is the perfect opportunity to celebrate the end of the summer before your children head back to school. Take advantage of these creative and altruistic ideas in order to have the best Family Fun Month possible this August.